Restaurant Dining in Paris Post-COVID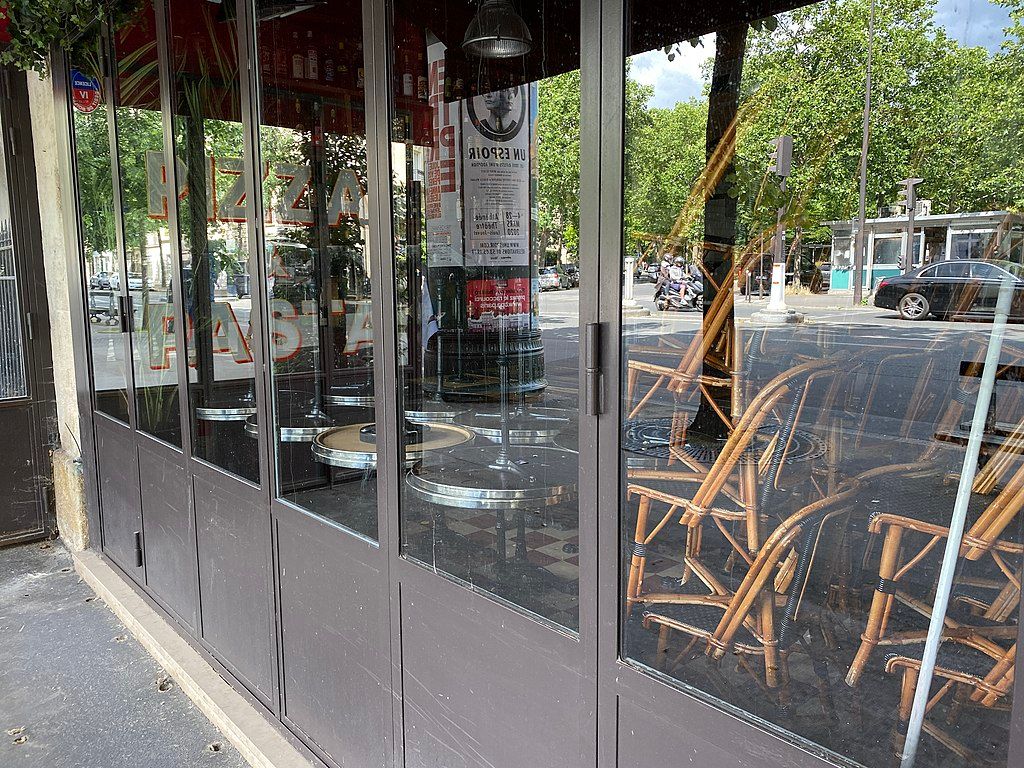 This March, with more than 4,400 confirmed cases of COVID-19 in France, the French Prime Minister announced a full, nation-wide lockdown. Shops were shuttered, parks were closed, and locals were confined to their homes except for essential shopping and one hour of exercise per day. And of course, the capital's robust dining scene screeched to a halt.
Chefs and restaurateurs have used a variety of means to stay relevant and continue doing business. Some chefs, from Taku Sekine to Bruno Verjus to Thomas Coupeau, took to Instagram to share recipes from home. Others opted to return to work on a to-go-only basis. In a city that has barely embraced pizza delivery, creative options suddenly abounded. Cheesemongers, winesellers, and charcutiers began delivering door to door. One-Michelin-star restaurant Table launched a 240-euro, 7-course takeaway repast (complete with wine pairings). Circus Bakery, located just steps from Notre Dame Cathedral, even rolled out a long-awaited bike messenger service, Flyin' Circus, delivering bread and pastry to confined Parisians at home.
"Ultimately, there has been a lot of quick response time and creativity," explains Lindsey Tramuta, Paris-based journalist and author of The New Paris and The New Parisienne.
"It forced change in the market where it was previously very slow."
One such change came via We Are Ona, a pop-up company that launched a unique meal delivery concept, somewhat akin to a jazzed up Blue Apron. Baskets composed of local ingredients contained all customers would need to craft a three-course meal at home based on video recipes. Everything, from the baskets to the recipes to the videos, was designed by the week's chef in residence. Guests included Romain Tisckenko (ex-Ze Kitchen Galerie, ex-Le Galopin), Top Chef darling Alexia Duchêne (ex-Datsha), and Le Saint-Sébastien chef Robert Mendoza, who concocted a meal of marinated spring squash with hay-smoked egg yolk and raw Normandy cream followed by baked sea bream with homemade condiments and chocolate mousse with mezcal-infused whipped cream for dessert.
Mendoza says he jumped at the chance to get back into the kitchen.
"I was literally doing nothing," he says. "I was volunteering at hospitals twice a week, just doing charity work. Basically, I had all the time in the world."
The feedback, he says, was great, with participants contacting him on Instagram to applaud the ease of following the videos and the ingenuity of the techniques he featured. But more than acclaim – or even an occupation in a time when many were stir-crazy sitting at home – Mendoza was pleased to give back to those who make his job possible every day: local producers.
Farmers got hit hard during French lockdown, particularly given how quickly the decision was made by the government. With restaurants and farmers markets both closed in a matter of hours following the Prime Minister's announcement, farmers were left with very little recourse to sell their spring harvest. Economy Minister Bruno Le Maire asked supermarkets to transition to exclusively French producers, and restaurants like Paris' Les Résistants opened makeshift farmer's markets to allow locals access to the produce usually reserved for professionals. From a local egg producer to a Oaxacan company making small-batch mezcal, Mendoza's menu "was basically just a way to help out and give back."
Restaurants in France reopened June 2, so chefs are now back at work feeding the Parisian public from their professional kitchens. But Paris' culinary landscape is far from back to normal. Most restaurants have taken full advantage of Paris Mayor Anne Hidalgo's decision to waive permits for sidewalk terraces, spilling their tables into the street to help cope with the cost of essential social distancing measures. Some, like the one-Michelin-starred La Tour d'Argent, have opted not to reopen at all; the restaurant has instead launched La Tour Chez Vous, a six-course menu prepared and catered by a full kitchen brigade in the comfort of your home starting at 1,080 euros for dinner for two.
Lockdown may be over, in Paris, but the long-term effects of COVID-19 have only just begun to take their toll. If past performance is any indicator, however, the Paris dining scene may well find a way to continue cultivating the rich culinary community for which it has long been known, thanks to the creativity, ingenuity, and passion of those leading the charge.
Featured Image is Restaurant Closed in Paris During COVID-19 Pandemic, by Mikani