Colin Kaepernick
What, To an American, Is the National Anthem?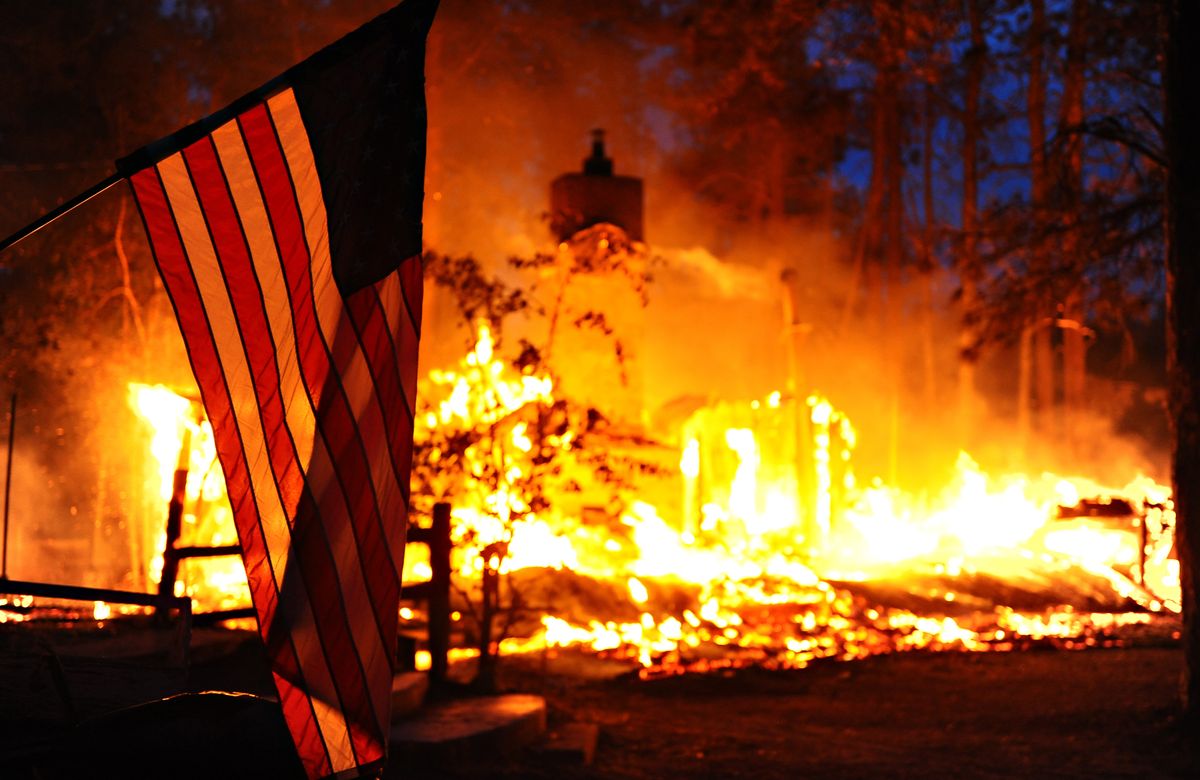 America is a nation overflowing with love for our sports, if not always for our teams. There is a special place in our hearts for those most American of sports: football, baseball, and basketball. What could be more American than the spirited and divisive team rivalries, overcome only by a shared love for the game itself? The energetic competition, the spectacle, and the not insubstantial amount of beer consumed along the way. What could be more American than this?
Catching a game of football on TV can serve as a respite from the madness of our times. The familiar pregame rituals can be restorative, reminding us that, whatever else divides us, we are Americans. Americans who share a love of football, and much more. Americans who owe their freedoms to the same sacrifices made by the same forefathers. Where the pain of partisan division is still raw, the national anthem can serve as a call to healing through solidarity. By affirming the ideals we all share as Americans, and honoring those who have helped protect and advance those ideals, we are given license to hope for an end to perpetual partisan warfare. As we participate through song or just through respectful viewership at home, peace in our times feels as though it is within our grasp.
And yet.
And yet partisanship long ago invaded this hallowed ground, this safe space from politics. The tendentious topic of concussions in football is met with accusations of a liberal "war on football." The asymmetric attention given to men's sports over women's plays out in the dynamic between left identity politics and their critics that is all-too-familiar in other domains. Some wild-eyed radicals even go so far as to declare that sports were always political, echoing the dread feminist creed that "the personal is political."
Into this environment steps Colin Kaepernick, who has the gall to exacerbate it all by bringing protest into the most sacred moment of football's pregame rituals. In a time when conservatives are very vocally afraid of the rise of leftist groups that openly advocate political violence, it only makes sense that they would howl at Kaepernick quietly kneeling rather than standing during the national anthem. As conservatives champion the right to express substantive political speech in the workplace without fear of employer retaliation, it makes sense that they would cheer at Kaepernick's diminished job prospects.
And after voting for a man who explicitly dishonored prisoners of war and publicly fought with a Gold Star family, it makes sense that Kaepernick's respectful opting-out of a political ritual integrated into his place of work is what would set them off.
It might serve Americans to remember that as unifying as love of the game can be, the divisiveness of team rivalry is a crucial part of what makes us love the game. It might serve them, too, to remember that one important reason we celebrate those who sacrificed for our freedoms is so that we could exercise those freedoms, including, crucially, our freedom to dissent.
Featured image is A U.S. flag hangs in front of a burning structure in Black Forest, Colorado, by Christopher DeWitt