Reimagining Public Safety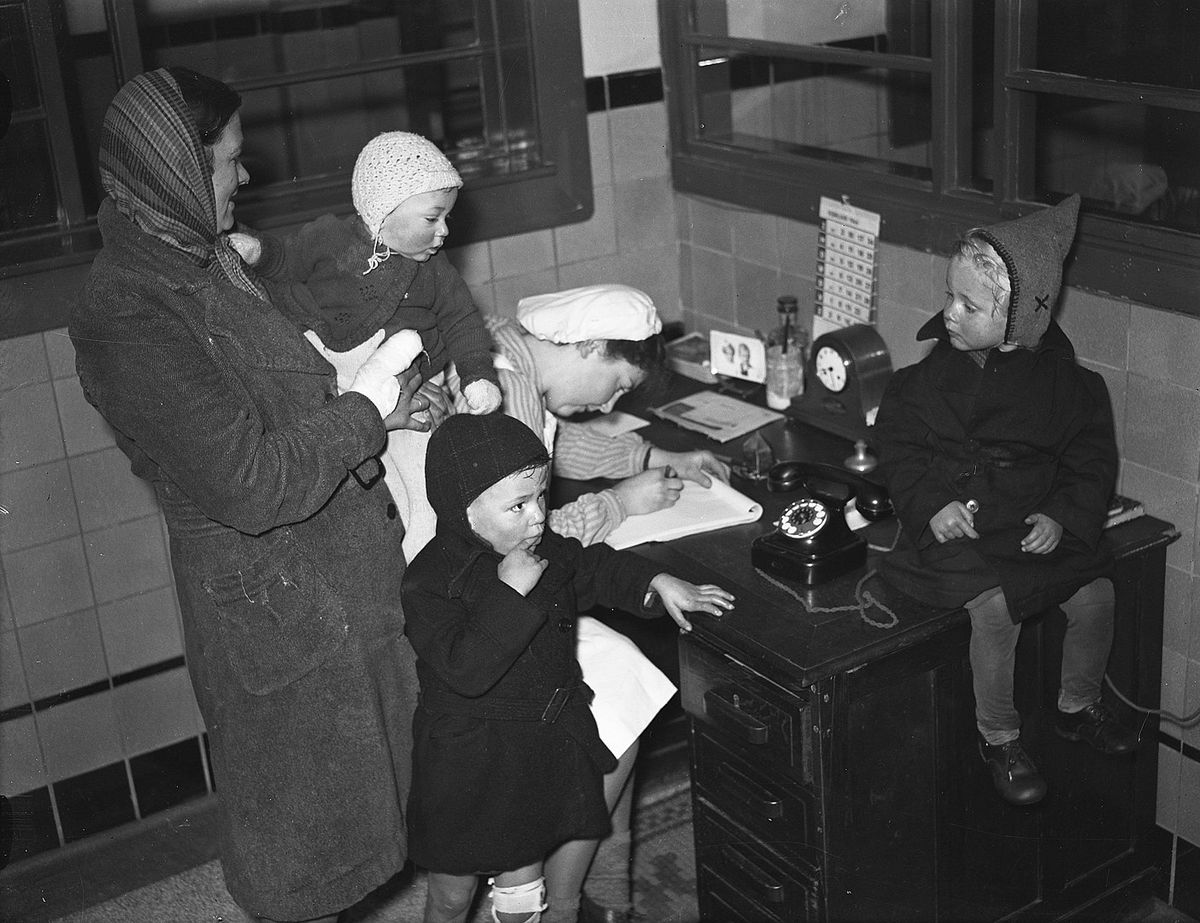 Public wellbeing is being reimagined before our eyes. In Minneapolis, the city committee has chosen to end its police department. A growing number of urban areas, including Los Angeles and New York City, have focused on defunding its police departments and reinvesting the cash in less developed communities. Additionally, regions across the country are choosing to remove police from schools in order to really establish safe learning environments.
New Jersey has a long history of police savagery and violence. The endeavors of neighborhood and state pioneers, including Attorney General Gurbir Grewal, have come up short and assured a continuation of police brutality that will disproportionately affect Black and Brown communities. The best way to ensure that an episode of police violence doesn't occur is to entirely avoid an encounter to begin with.
Grewal's new policy includes: Prohibition against any use of physical force against a civilian except as a last resort; a bar on deadly force against civilians, including chokeholds and strikes to the head and neck, except as a last resort; a halt on firing at moving vehicles or during high-speed chases, except in narrow instances. The new policy also requires New Jersey's 38,000 officers to undergo a two-day training on de-escalation and other tactics aimed at limiting the use of force.
The reforms followed after a state trooper killed Maurice Gordon, a Black man, on the Garden State Parkway in June and the protests against police brutality around the country. The Attorney General has favored the police association in Newark and impeded reforms that are not even groundbreaking, like regular citizen review boards with discipline and subpoena power.
The police reform era commenced over 100 years ago, after training, demonstrable skill and preparations were outlined as an answer for the issues of policing. This pattern has continued to the present and it incorporates the changes proposed by the principal legal officer and state lawmakers. Minneapolis implemented these reforms: body cameras; implicit bias, verifiable predisposition, and mindfulness training; reconciliatory endeavors with communities of color; use of force standards; necessities that police intercede in offense; and local area policing. The division was held up as a model for progressive police reforms, yet George Floyd still lost his life.
Lessening contact with police and redirecting resources into local area institutions, such as mental health crisis centers, will ensure police brutality doesn't happen and further decrease violence and strife within communities. It is relevant to recollect that police brutality and killings are not the only types of police violence. 
Sexual violence is the second most common regularly reported offense, trailed by domestic abuse. The dread and fear that numerous communities experience from the presence of police and interaction with police are forms of brutality as well. These further problems with sexual violence and domestic abuse mean police violence is more endemic than surface level reforms can solve, and that is why so many are calling for more radical approaches.
Policing and police budgets have catapulted over the last few decades. The U.S. collectively spends more than $100 billion a year on policing and a further $80 billion on incarceration. Oakland allocated its highest share in 2017 at 41% and $242.5 million. Chicago came second with 39.6 percent ($1.46 billion) while Minneapolis set aside 35.8 percent ($163.2 million). New York has the highest police budget in FY 2017 at $4.89 billion, though this only equates to 8.2 percent of the city's general fund. This is why the expanding scope and resources of police are counterproductive to minimizing police terror.
Undermining police domination and impunity requires a more extensive system of divest-invest. Specifically, the technique involves divesting from policing and reinvesting the assets in other areas such as housing, medical care, schools, emergency clinics, local area programs and a widespread essential pay. The system additionally looks to create elective crisis reaction models, for example, emotional wellness responders, compromise groups, abusive domestic behavior- and trauma-informed violence interruption initiatives that don't include law enforcement organizations.
Reforms that don't diminish police authority and scope won't decrease police brutality or fundamentally rethink public safety. Camden is a great representation of these unfulfilled reforms, though Camden isn't an example of reforming public wellbeing. In 2013, they just swapped one local division for austerity measures with a more balanced and well-resourced county-level division that created an exceptional reconnaissance culture in the city. Yet this model still relies on discipline, observation, and control.
Newark Mayor, Ras Baraka proposed a 5% to 7% slash to the city's police spending budget. Baraka introduced violence interference initiatives and social assistance programs, but these are directly connected to partnerships with police and the overall criminal set of laws. Connecting the two will likely expand the scope of policing.
Baraka recently expressed, "A large portion of our inhabitants need police officers … They need cops in our areas, they need wellbeing and they need security." Baraka states the core of the issue here. Indeed, people want safety and security, and they're informed that police are the only ones that can provide it—despite evidence to the contrary.
However, there are existing violence intercession models that have been demonstrated to be powerful and don't include police and frameworks of punishment. There is genuine proof that shows city and local area-based associations and these activities can create safe communities without the expenses and violence that come with police and detainment facilities. These include compromise groups, summer jobs, addiction and psychological treatment, well-resourced local area-based brutality interference groups (including gender-based violence interference), adding after school projects and summer occupations and ensuring all inhabitants have their fundamental needs met.
In Paterson NJ, Black Lives Matter Paterson has dispatched a campaign with a goal to divest from policing and reinvest in local area assets and elective models of public well-being. The mission comes after Paterson's 2019 budget plan where the Paterson Police Department was allocated $48 million which is 16% of the city's budget plan. While recreation was allocated $2.1 million which is less than 1% of the city's budget plan.
Advocates offer a few stages to reconceive public safety: displacing and disarming police; eliminating police from schools; liberating imprisoned individuals and providing them with support; giving safe housing to all; and widespread decriminalization. Portugal decriminalized all drugs years ago and has had promising outcomes.
They aren't the only ones to have done so. Portland, Oregon voters made history by passing the first state law in the US to decriminalize possession of hard drugs including heroin, cocaine and LSD. The Oregon drug initiative will benefit Black and minority communities as it will allow those arrested with small amounts of hard drugs to avoid going to trial, and possible jail time, by paying a $100 fine and attending an addiction recovery program.
On the national level, the Movement for Black Lives introduced the BREATHE Act, which offers a model for policy strategy that can happen in New Jersey. The bill calls for divesting from policing and putting resources into local area assets and elective crisis reaction and resolution models. The Act also calls for disarmament, putting an end to three-strike laws, compulsory minimums, and life sentences; putting an end to surveillance strategies that disproportionately target Black and Muslim populace, and ending the use of electronic checking. The BREATHE Act accompanies these law enforcement reforms with comprehensive welfare and decriminalization steps.
There are numerous approaches to decrease violence and intercede in crises that do not depend on an unbelievably costly, antiquated, and vicious model of "justice" that doesn't bring about the public security it purports to, and effectively harms and murders Black individuals. This is particularly true given that less than 5% of situations where 911 is called involve crisis or violence. To a great extent, an after effect of the culture of punishment that invigorates the criminal legal system, the vast majority of people don't report things that are characterized as crime by any means. 
The current model of discipline isn't making people any safer, and it frequently prompts patterns of violence and brutality that wreck communities. Ideally, pushing ahead and considering the pandemic, we draw nearer to reimagining public safety completely.
Featured Image is A social worker providing public assistance to a family