Three Bills for Federal Prison Reform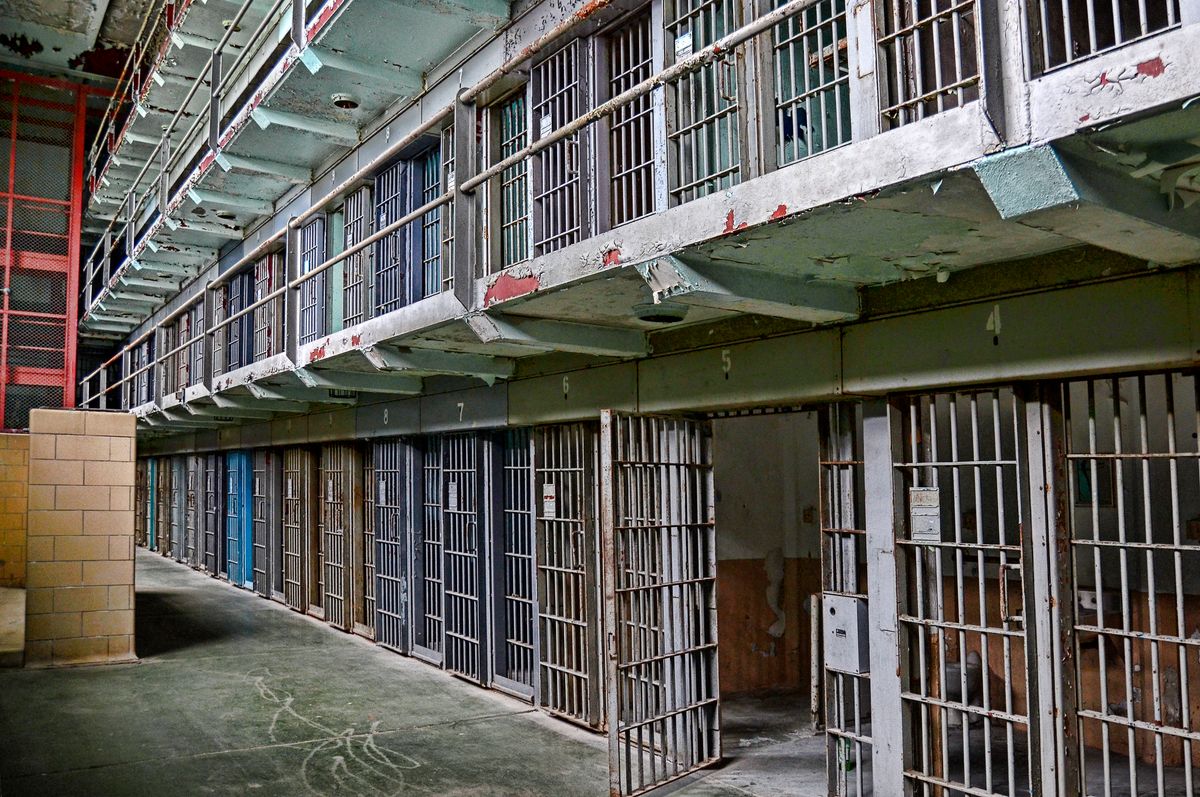 It's no secret that America has a criminal justice problem that has been seeping into prisons and jails since the 1970s. Figures from the Prison Policy Initiative, found that nearly 2.3 million people are held in 1,833 states prisons, 110 federal prisons, 1,772 juvenile correctional facilities, 3,134 local jails, 218 immigration detention facilities, and 80 Indian Country jails. For every 100,000 residents in the U.S., 716 of them are incarcerated, five times higher than any other country in the world.
The Covid-19 pandemic shined a spotlight on the increasing numbers of incarcerated people in prisons and jails with 34 out of 100 people contracting the virus in prisons across the country. The small, unsanitary conditions were breeding grounds for the virus where testing and social distancing were not a priority for political leaders.
This situation became too much even for American political standards, and on the 10th of June, a series of federal criminal justice bills were put through to the U.S. Senate Judiciary Committee and three made it through mark-ups, ready to be reviewed next by the Senate.
The First Step Implementation Act
In 2018, the First Step Act was enacted to cut unnecessarily long federal sentences and improve the conditions in federal prisons. It shielded many from unfair sentencing, but it left behind people already in federal prisons. The First Step Implementation Act would allow courts to individually review cases and provide new sentences in line with the First Step Act.
Josh Mitman, Director of Federal Legislative Affairs at FAMM, says: "When Congress passes sentencing reform, they should always be applied retroactively to those already serving unfair sentences. No one should be stuck incarcerated with an unjust sentence because of something as arbitrary as the day they were sentenced. It's a really irrational inequality: someone sentenced in 2017 and someone sentenced in 2019 of the same exact conduct might have dramatically different sentences. People who shared their stories to illustrate the urgent need for the First Step Act continue to serve those unfair and irrational sentences. This bill gives people the chance, but not the guarantee, of getting a fairer sentence after individualized review by a judge."
Timothy Martin Casarez pled guilty for three counts of theft of mail, money, or other property with a deadly weapon and two counts of using, carrying, and brandishing a firearm during or in relation to a crime of violence. Before committing these crimes, Timothy was a 23-year-old who had been desperately trying to support his young family when he lost his job, a close friend died, and his wife left him to raise their daughter on his own. He made decisions that then led, as a first-time offender, to a 34 year sentence in prison (mostly due to the minimum for 924c stacking enhancement law). He doesn't excuse his actions, but is asking that his case be considered when looking to implement the First Step Act retrospectively, which would happen if the First Step Implementation Act was passed, allowing him to be released immediately after having already served 17 years in federal prison.
The Prohibiting Punishment of Acquitted Conduct Act
Under current law, a judge is allowed to veto a 'not guilty' verdict found by a jury of peers. Mitman clarifies what this looks like practically: "Imagine putting on a strong defense at trial and being found not guilty of one of the charges. Then you get to sentencing and your judge basically says I disagree with the jury. I think you did it, and I'm going to increase your sentence because of it.'"
By passing The Prohibiting Punishment of Acquitted Conduct Act, judges would be prohibited from increasing a sentence because of conduct they have been acquitted of by a jury.
"The Fifth and Sixth Amendments require the government to prove a defendant's guilt beyond a reasonable doubt," Mitman says. "But current law allows judges to circumvent that. The Prohibiting Punishment of Acquitted Conduct Act would prevent those unjust results and bring our sentencing laws into line with the meaning and intention of the Fifth and Sixth Amendments. We hear from people all the time who cannot understand why sentencing rules direct judges to consider actions that a jury has studied and rejected. This practice really harms public trust in the judicial system."
The Safer Detention Act
The Safer Detention Act was introduced to ensure that elderly and vulnerable prisoners would be released or transferred to home confinement during the pandemic and clarify existing compassionate release and Elderly Home Detention Pilot policies.
"The elderly are the fastest growing portion of the prison population, despite having much lower rates of recidivism and much higher costs associated with their incarceration," Mitman says. "The COVID-19 Safer Detention Act is a modest proposal that primarily addresses gaps or uncertainties in the existing programs or in some cases cuts unnecessary red tape for those whose health doesn't give them time to wait."
Now is the time to act
While the Safer Detention Act is the most urgent of the bills, momentum for all three has been building, with bipartisan backing. Their next step is the Senate floor.
"Problems with federal sentencing go far beyond the issues now being considered by the Senate, but these bills all include smart reforms that will reunite families, protect vulnerable people, and make our communities safer," Mitman says. 
Featured Image is Cell Block, by Bob Jagendorf